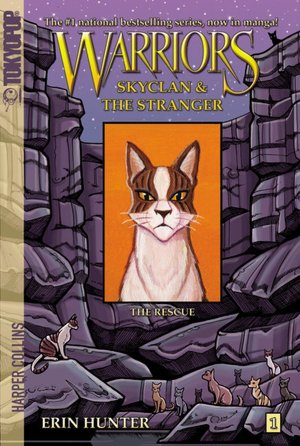 Reading level:
Ages 10 and up
Paperback:
112 pages
Publisher:
HarperCollins; Original edition (July 5, 2011)
Buy The Book: Amazon
Newleaf is coming, and Leafstar is proud to see SkyClan thriving under her leadership. The woods are brimming with prey, the warriors den is full, and Leafstar is expecting kits of her own. But a stranger is lurking near SkyClan's territory, and Leafstar's newborn kits—and the rest of the young Clan—could be in serious danger.
I really liked this manga. I think it's the best out of all of them because it's more in detail and better writing, more exciting then the rest. My favorite character is most likely Billystorm, Leafstar's mate.